(Sarah and me in BC Place – she ran the race in under 48 minutes!)
I can't believe it has already been two weeks since the 2015 Vancouver Sun Run. I'll be honest, coming into this race I was quite unprepared and worried that I wouldn't be able to run Canada's largest 10k in under an hour. Prior to this run most of my runs were around a 10 – 10:30 minute/mile pace and I knew I would need a 9:40 or faster pace on race day.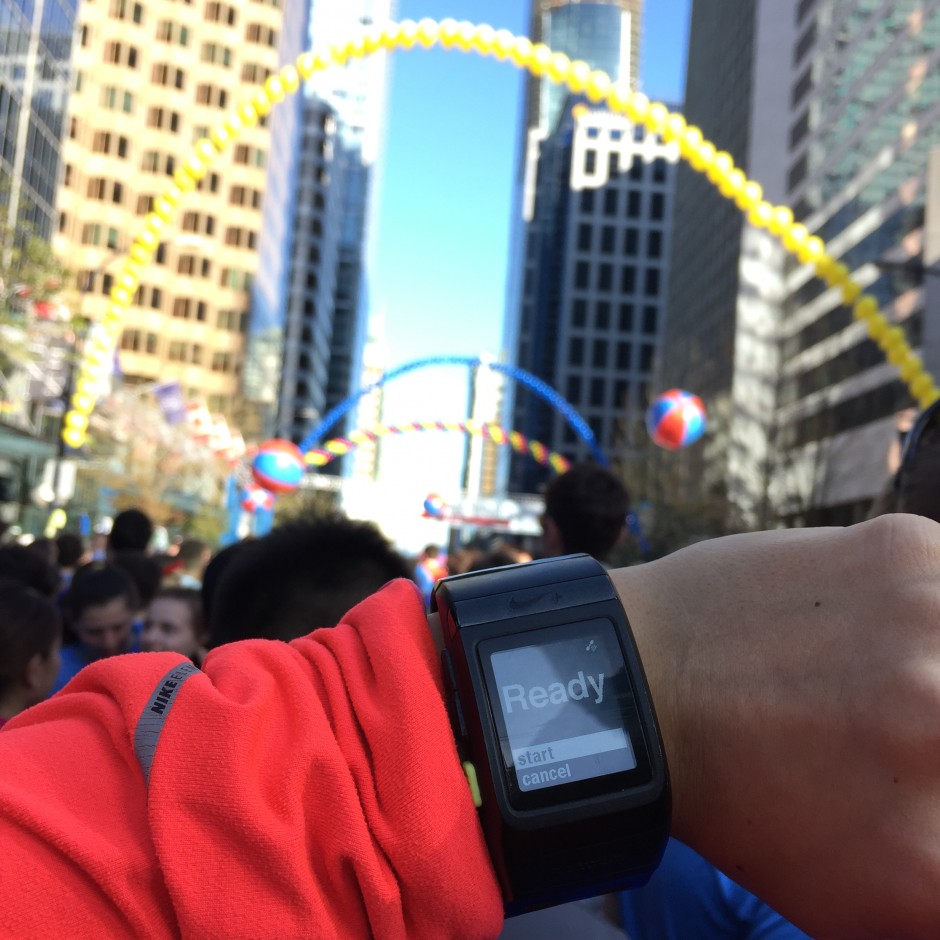 After parking, we headed to the starting line with a quick bathroom break at the Fairmont. After Kyle walked me to the start and he settled into a Timmy's booth to relax a.k.a. watch Netflix. Once I was in the corral it seemed like forever until the race started. As I was waiting I realized that my phone would not connected to YouTube/iTunes radio so I decided it was time to run without any distractions.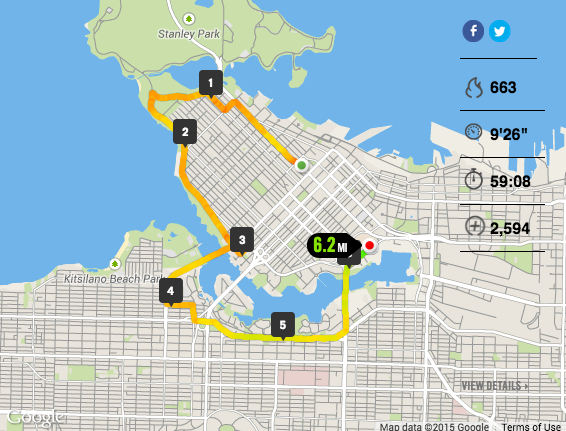 The race started out great and with each mile I was able to lower my average pace. As I came to the 5k mark and crossed the first bridge, I knew it was time to turn it up a notch and get down to a 9:40 pace. Around mile 4 I was still on tack for a sub-hour finish but I was hurting! But with only 2.2 miles left I knew I could hold my pace a little bit longer. I kept pushing it and slowly watched a few seconds fall off my average pace. Finally, I made it to the Cambie Street Bridge. The last bridge was a struggle and I knew I could not let off on my pace if I wanted to reach my goal. I continued to push to the finish and thankfully the finish line soon emerged. I knew it would be close…when I crossed over the timing mats my watch read 59:07!

Woo hoo!!! I did it! Definitely wasn't a P.R. but I made my goal.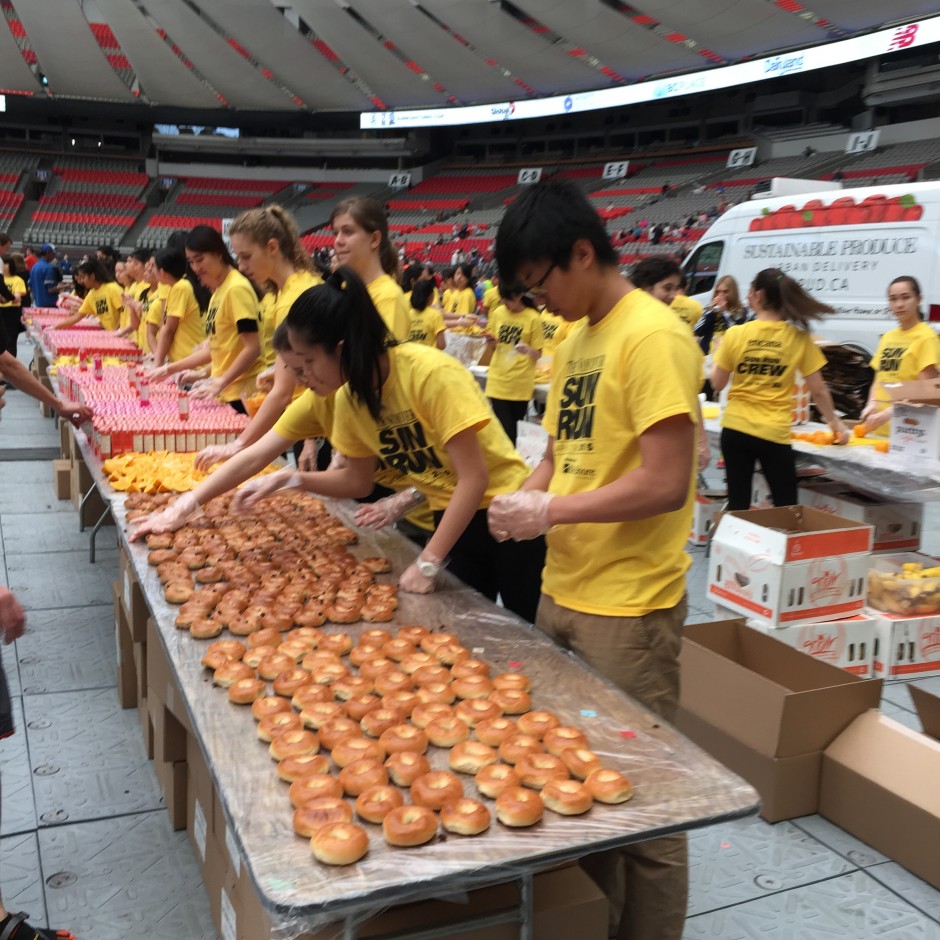 Thank you, volunteers and all of the Sun Run team!!! Another great event and I can't wait until next year (I will be training for a P.R.)!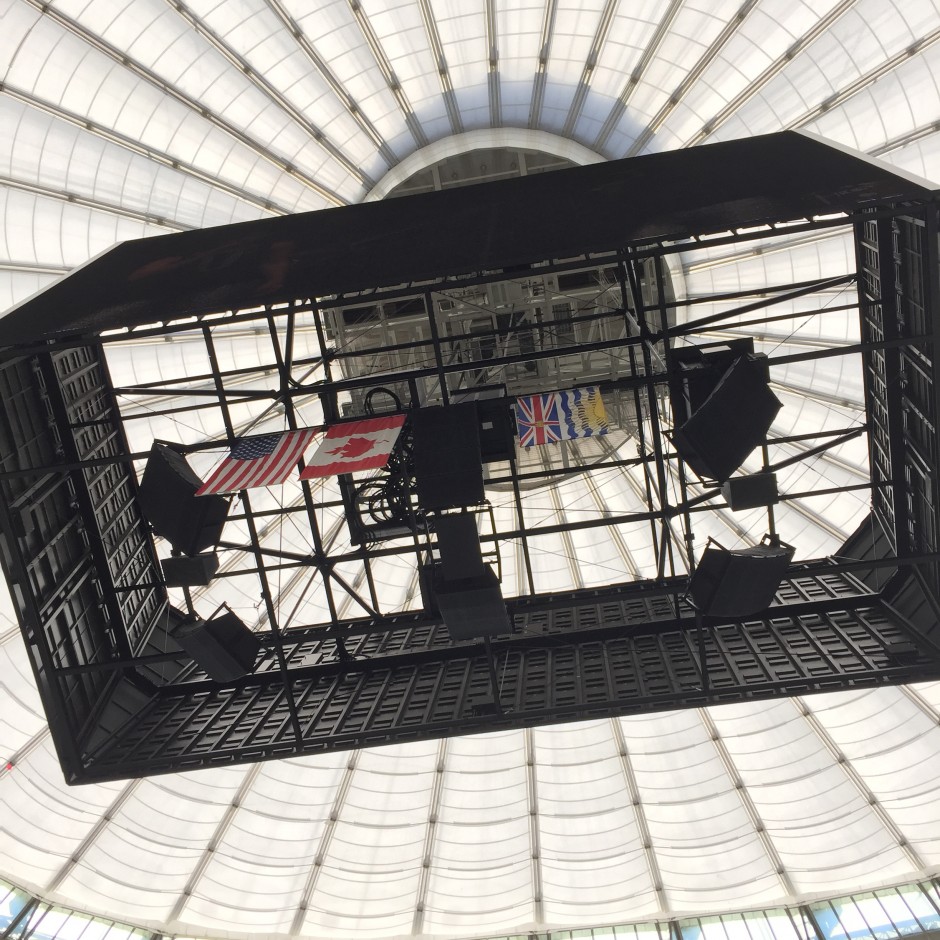 Sidenote: As I stood in the middle of BC Place, I couldn't help but stand in awe as I dreamt of the amazing things to come this summer during the Women's World Cup!!! To say I am excited is an understatement! Let's go, USWNT!!!